Lyrics
Abysskvlt "Thanatochromia"
AstorVoltaires "Katan Nagantü"
Aura Hiemis "Silentium Manium"
Aura Hiemis "While the Rest of the World Sleep..."
Bretus "...from the Twilight Zone"
Dreams After Death "Embraced by the Light"
Ego Depths / Dispersive Light "Follow the Skua"
Endimion "Canción Desde La Voz Primera"
Falling Leaves "Mournful Cry Of A Dying Sun"
In Oblivion "In Oblivion"
Krief de Soli "Munus Solitudinis"
Krief de Soli "Procul Este, Profani…"
Lapsus Dei "In Our Sacred Places"
Lethargy of Death "Necrology"
Mirror Morionis "Eternal Unforgiveness"
Mirror Morionis "Last Winter Tolls"
Mirror Morionis "Our Bereavement Season"
Nordlumo "Embraced By Eternal Night"
Premarone "Das Volk der Freiheit"
Suffer In Paradise "This Dead Is World"
Suffer In Paradise "Ephemere"
Symphonian "Incarnation Of Reality"
"Synthèse Collectif — The Dark Whormholes"
Tectum "Path to Eternity"
The Cold View "Wires of Woe, Ways of Waste"
The Extinct Dreams / Unsaved "Metamorphosis"
Without Dreams "Rejected by Angel, Betrayed by Demon"
news
Apr. 18 2018
The Golden Dwarf is the second album from Satori Junk, Acid Horror Doom band from Milan, Italy. Release date: May, 10th 2018.
Feb. 08 2018
SuuM, Doom Metal from Rome (Italy), debuts with the first fulllength CD. Album will release on March, 10.
Dec. 15 2017
New album of Premarone (Italy) will released Jan, 20.
Dec. 14 2017
The pre-order on two reprintings of Decemberance will be made till December 20.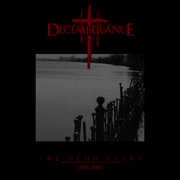 Nov. 24 2017
New digipack CD Throne - "Consecrates" will released Dec, 09. Italian band play heavy sludge/stoner/doom metal.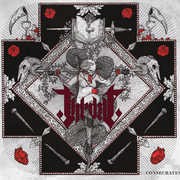 ---
all links
---
news subscription