Fretting Obscurity
On May 25th, 2018 a debut album of a Ukrainian project Fretting Obscurity is released. The album is titled Flags in the dust.
Emotions and messages conveyed by Fretting Obscurity are based on philosophical existentialism and the works of Jean-Paul Sartre. The title of the project speaks of fundamental unknowableness and hostility of the physical realm.
The image used in the title of the album - flags in the dust - was borrowed from William Faulkner. It is a symbol of formally announced ethical values that are not observed in practice in the era of bigotry, consumption and torpor.
As for the music itself, the style of the project was shaped by a 'three-guitar canon' as represented by Mournful Congregation and tends towards the use of multiple layers with occasional heavy passages and doom-death riffs.
---
Satori Junk
PREORDER
The Golden Dwarf is the second album from Satori Junk, Acid Horror Doom band from Milan, Italy.
Varied and melodic seven-tracked trip between fuzzy riffing and psychedelia, where heaviness meets colorful sound of classic synths from the seventies. A bizarre and immersive experience behind the wall of sleep.
Release date: May, 10th 2018

---
SuuM
SuuM, Doom Metal from Rome (Italy), debuts with the first fulllength CD.
Short (35 minutes), but the powerful and equable album is sustained in the best rules of traditional doom and stoner metal. This is pure gloomy Doom Metal, Doom for the Doomed... into the Sabbath...
Album will release on March, 10.
Tower Of Oblivion
---
Atmospheric Doom Birthday Feb. 03 2018
---
Premarone
A contract has been signed for publishing a new album of Premarone.
Premarone was born in 2010 on the initiative of four friends who decided to give the band the name of the place in which they meet to rehearse, a tiny hillside village in North Italy. Starting from doom metal, psychedelic and progressive/kraut influences, the sound of the group prefers dark, obsessive and hallucinated atmospheres, but is also characterized by an aggressive attitude.
After the recording of a self-produced four track demo, in 2015 Nicotine Records proposes to Premarone the publishing of an album, thus "Obscuris Vera Involvens" is born. The following year the band starts working on the new album, a disquieting concept called "Das Volk der Freiheit".
New CD will release on January, 20.
Sample
---
Throne
Throne (Italy) was born in the 2012 under the influence of alcohol from the most disadvantaged bars.
In the same year, the Italian combo hits the first full length "Avoid the Light" produced by Moonlight Records.
The quintet combines sharp riffs, powerful and dark themes into a sludge-core look like Louisiana swamp, with doom and stoner pills to make it darked and depraveted.
After five years of live show with bands such as The Secret, Hierophant, Black Cobra, Bison BC, Saturnalia Temple, Forgotten Tomb and Caronte, in 2017 the Throne returns to the studio to recording new album produced by Black Bow Records (digital) and Endless Winter (CD digipack).
Consecrates will release on December, 9.
Codex Gigas
---
Decemberance
Two publishers - Endless Winter and GS Productions - prepared a wonderful New Year gift for their listeners: a reissue of the early records of the Decemberance from Greece, which is almost inaccessible as a CD at present time.
Songs from the first two demos will be merged into an album called The Demo Years 1998-2001, will have a new printing design and will be lightly remastering.
The full-length album Inside (2009) will be released in almost unchanged form. DVD which was included in the original release will not be reprinted because of the outdated format for our days.
Both records will go on sale 01/01/2018, the preliminary order starts on November 20 (for those who wants to get their hands on these publications "under the Christmas tree" on the day of release).
---
Aura Hiemis — Silentium Manium
New Aura Hiemis will released Dec, 01.
---
Graveyard Of Souls — Mental Landscapes
Diving in your inner ocean.
Emotions without words.
Memories without a past.
Hope without a future.
A time without time.

In your brain is destiny and this is your vehicle.
Direct to your subconscious.
A universal language, without words, without limits.
You decide where to travel.

Will begin on November 20th.
Cloud Fields
---
Shattered Sigh
Endless Winter presents the debut album of Spanish band Shattered Sigh. The band was created with the intention to express crushing sadness and melancholy that invade our lives and atone for that inner emptiness, which floods, oppresses and leaves us breathless.
The album was recorded in the late 2016 and early 2017 at Axtudio, Barcelona. The difficult and tortuous recording, somewhat longer than expected, was finally completed with the joint effort of the band and Mr. Ax.
"Distances" is a journey through affliction and disappointment caused by human relationships. We are always surrounded by people - friends andacquaintances - and still the distances between us make us count on ourselves only. Disappointment, pain, rage, grief and a slight spark of hope are the main brushstrokes that you will find in Shattered Sigh's first full length album.
CD will be released on November, 1st.
Thou say goodbye
---
Suffer In Paradise
Earlier announced album Suffer In Paradise — Ephemere will release on October 1.
---
Nordlumo — Embraced By Eternal Night
A debut album of Nordlumo is being prepared for release. The project is based in Murmansk, Russia, and is represented by its sole participant known under the nickname 'Nordmad'.
The album "Embraced By Eternal Night" was published online and has been considerably transformed for the release. It has been practically re-recorded with participation of Catatonic Studio. Mastering and mixing of the album was made by Denis Ignatkin, design - by Roman 'Corvinus' Kamin.
The core of the album is formed by cold laid-back melodies with minimum voice parts, long guitar passages and atmospheric keyboard parties. Light ambient inserts adorn traditionally gravestone-heavy funeral doom, which makes the music more varied and allows the listener to enjoy deep feelings and emotions. Even though the album is quite long, it is rich in original melodies that will keep you fascinated. At the end of the album you will find a cover version of the famous song 'Weathered' by Colosseum, included as a tribute to the great band.
The CD will be released on October, 1st.
Sample
---
Aporya — Dead Men Do Not Suffer
The first album of Brazilian newcomer Aporya will be launched in the CIS countries. The 40 minute long recording is free-flowing, mature and well composed. It includes several musical genres. Some tracks would be a surprise to an unprepared listener. The backbone of the album is a powerful death doom with strikingly beautiful melodies adorned with long guitar solos and captivating keyboards performance.
The album is published in partnership with Narcoleptica Productions that will also issue the album on cassettes.
Little Child in the Grave
---
Mirror Morionis — Our Bereavement Season
The new Mirror Morionis album is a story about the pathways and it's interlacing, about how a person chooses his own lifeline and what he may come in the end. "Our Bereavement Season" album is a musical canvas as long as journey between shores of life, in accompanied with the cold guitar sound and the lamentations of symphonic instruments.
Double CD in jewel case, of 106 min. length, will release in Aug.
When I am Dead
---
Bretus — ...from the Twilight Zone
A contract has been signed for publishing a new album of Bretus. This is a traditional doom/stoner doom metal project from Italy, founded in 2000. Their inspirations are: Old horror movies, H.P. Lovecraft, mysticism and 70's music.
New CD "...from the Twilight Zone" chose for this concept album. This CD dedicated to authors of seven legendary terror tales. "...from the Twilight Zone" is a darker trip of Horror Doom music with heavy riffs, old-school groove and uses disturbing horror elements.
Album will released in June.
3. Old Dark House
news
Apr. 18 2018
The Golden Dwarf is the second album from Satori Junk, Acid Horror Doom band from Milan, Italy. Release date: May, 10th 2018.
Feb. 08 2018
SuuM, Doom Metal from Rome (Italy), debuts with the first fulllength CD. Album will release on March, 10.
Dec. 15 2017
New album of Premarone (Italy) will released Jan, 20.
Dec. 14 2017
The pre-order on two reprintings of Decemberance will be made till December 20.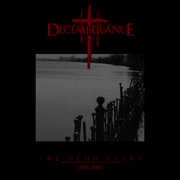 Nov. 24 2017
New digipack CD Throne - "Consecrates" will released Dec, 09. Italian band play heavy sludge/stoner/doom metal.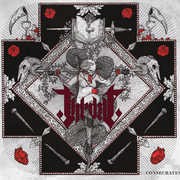 ---
all links
---
news subscription